PRINCE2 2017: Chapitre 4 téléchargeable gratuitement!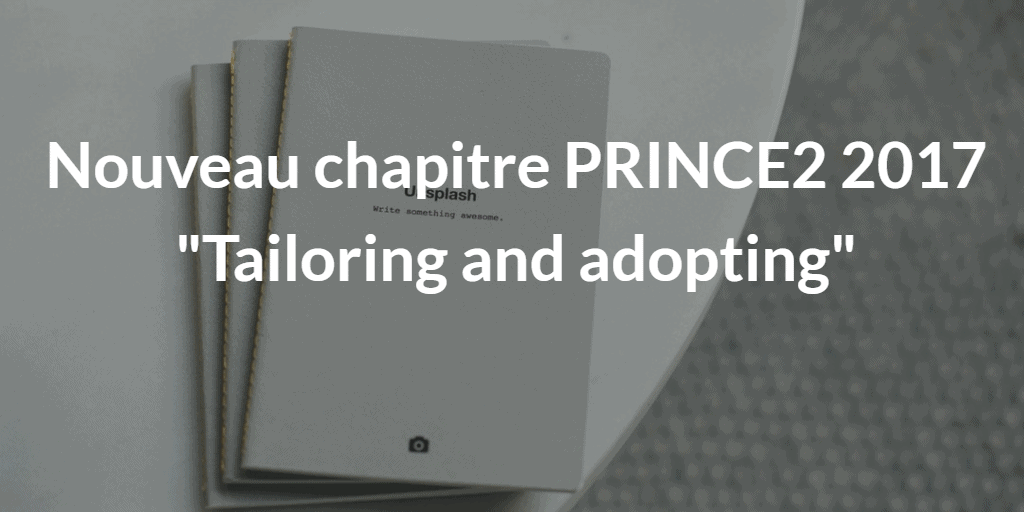 Le nouveau manuel Managing Successful Projects with PRINCE2®, en Français, est disponible sur commande.
Pré-commandez votre manuel PRINCE2 2017 en Français!
Afin d'attiser votre curiosité, Axelos vous offre la possibilité de télécharger gratuitement le « Résumé du contenu » du manuel PRINCE2 version 2017 et le chapitre 4 « Tailoring and adopting PRINCE2 », le nouveau chapitre qui promet de rendre PRINCE2 encore plus évolutif et flexible.
Comme indiqué dans le chapitre lui-même:
"The tailoring guidance provided in this manual is not exhaustive, as the application of PRINCE2 is limitless. This guidance is provided to illustrate things to consider ad some example tactics that can be applied".
CHAPITRE 4: "TAILORING AND ADOPTING PRINCE2"
Le chapitre 4 du manuel officiel PRINCE2 2017 a pour objectif d'expliquer la flexibilité inhérente de PRINCE2 s'adaptant à tous les types de projet et construire une méthode organisationnelle de gestion de projet basée sur PRINCE2. Ce chapitre inclut des exemples de situations auxquels le chef de projet peut rencontrer.
Le chapitre 4 comprend:
Ce que vous pouvez et ne pouvez pas adapter

Qui est responsable de l'adaptation et de la documentation

Des exemples de différents environnements de projet

Adaptation et intégration de PRINCE2 dans une organisation
Ce chapitre contient aussi une liste d'astuces permettant d'assurer une valeur ajouté à l'adaptation de la méthode et il illustre 5 situations communes où PRINCE2 s'adapte:
PRINCE2 dans des projets simples

PRINCE2 dans les projets utilisant une approche Agile

PRINCE2 dans les projets impliquant une relation avec le client et le fournisseur

PRINCE2 dans des projets impliquant plusieurs organisations propriétaires

PRINCE2 dans les projets au sein des programmes
TÉLÉCHARGEZ LE CHAPITRE 4 COMPLET !