Hoe het ITIL Intermediate certificeringspad te navigeren?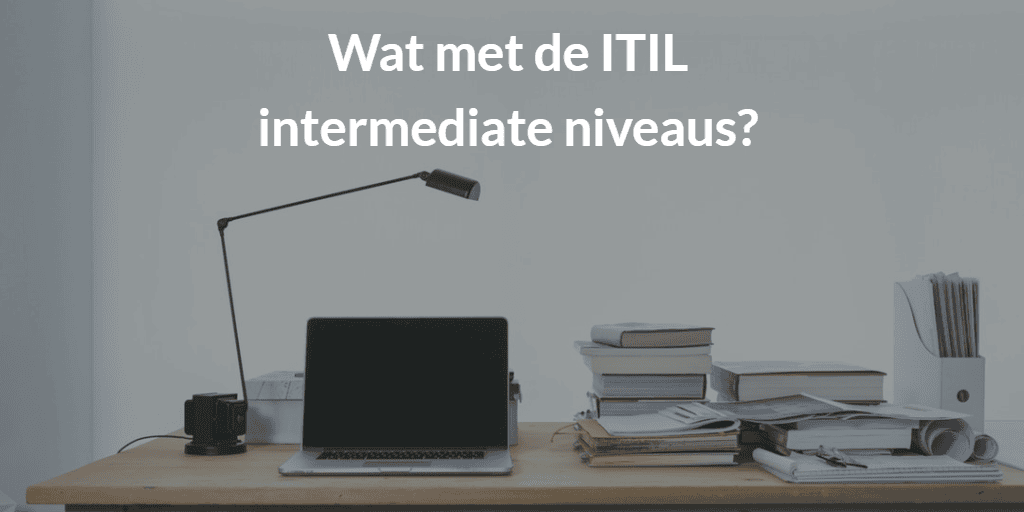 Veel professionals dieITIL Foundation gecertificeerd zijn, worstelen met de selectie van de volgende stap in het ITIL Intermediate-certificeringspad. Wat is de volgende stap om uw IT-servicemanagementvaardigheden te verbeteren? Met de info en de onderstaande gids willen we in eenvoudige bewoordingen het ITIL-certificeringspad toelichten: de verschillende beschikbare opties, het kredietsysteem en de stappen die u zullen leiden om ITIL Expert te worden.
WAAROM DOORGAAN MET UW OPLEIDING NA UW ITIL FOUNDATION CERTIFICAAT
Hoewel ITIL Foundation het kernniveau blijft, omdat het een goede voorbereiding en inzicht biedt in de relevante ITIL-structuurconcepten in IT-servicebeheer, verdiepen de intermediaire niveaus specifieke concepten in de verschillende fasen of processen van de cyclus van IT-servicebeheer. Bovendien is het ITIL Practitioner-niveau een praktische gids over hoe deze concepten kunnen worden toegepast voor een continue verbetering van de services.
Afhankelijk van de behoeften van de kandidaten, hun activiteiten of hun positie, kunnen sommige specifieke tussenliggende niveaus de professionele vaardigheden verbeteren en hen helpen concurrerender te worden.
WAT MET DE ITIL INTERMEDIATE NIVEAUS?
Om te beginnen is het erg belangrijk om te benadrukken dat alle ITIL Intermediate-certificeringen ALLEEN beschikbaar zijn voor ITIL Foundation gecertificeerde professionals. Met andere woorden, het ITIL Foundation-certificaat is de vereiste om op een willekeurig intermediate niveau in te gaan.
Ten tweede zijn de ITIL Intermediate-niveaus verdeeld in twee categorieën: Lifecycle Modules and Capability Modules.
De ITIL Intermediate Lifecycle Modules modules zijn relevant voor professionals met een rol van manager of teamleider die het beheer van verschillende gebieden vereist of in verschillende teams werkt. Alle modules in deze categorie zijn geschikt voor diegenen die zich willen concentreren op de processen en werkwijzen die worden gebruikt, en op de vaardigheden voor servicebeheer om een kwaliteitsservice te leveren.
De ITIL Intermediate Lifecycle Modules zijn:
Service Strategy (SS)

Service Design (SD)

Service Transition (ST)

Service Operation (SO)

Continual Service Improvement (CSI)
On the other hand, the ITIL Intermediate Capability Modules are relevant for professionals seeking specific knowledge in one or more process, with a focus on the day-to-day execution of ITIL practices and their interaction.
The ITIL Intermediate Capability Modules are:
Operational Support and Analysis (OSA)

Planning, Protection and Optimization (PPO)

Release, Control and Validation (RCV)

Service Offerings and Agreements (SOA)
Sommige professionals geven er de voorkeur aan de modules Service Lifecycle en Service Capability te combineren om zowel management- als technische kennis te combineren.
Wilt u meer weten over het carrièrepad van IT Service Management, volg dan deze link: ITSM Career Path
ITIL INTERMEDIATE CREDIT SYSTEEM: HOE WERKT HET?
Elke ITIL Intermediate-certificering biedt een bepaald aantal credits: dit is het kredietsysteem waarmee IT-professionals het niveau van ITIL Expert (waarvoor 22 credits nodig zijn) kunnen bereiken.
Eerst en vooral, ITIL Foundation

biedt

2 credits;
Ten tweede kunnen kandidaten, zoals we hebben gezien, kiezen tussen twee afzonderlijke tussenmodules, Lifecycle en Capability. Elk van hen heeft een aantal modules: 5 modules voor Lifecycle met 3 credits per module en 4 modules voor Capability met 4 credits per niveau.
Naast Intermediate-niveaus biedt ITIL een praktische module met de naam ITIL Practitioner, die 3 credits oplevert. Het kan worden genomen na ITIL Foundation of na het voltooien van een van de Intermediate niveaus.
De toegang tot ITIL MALC (Managing Accross the Lifecycle) wordt verkregen met een totaal van ten minste 17 studiepunten, inclusief 2 verplichte credits van de ITIL Foundation en 15 credits tussen Intermediate (Lifecyle & Capability) en Practitioner.
Zodra de ITIL MALC-certificering 5 credits toekent, wordt de titel van ITIL Expert uitgegeven!
Wilt u meer weten over IT Intermediate Credit System, volg dan deze link: ITIL Credit System

Source: Axelos
EXTRA INFO NODIG?
Neem gerust contact met ons op, We zullen onze ITIL-trainer vragen U te helpen bij het bepalen van Uw volgende stap!