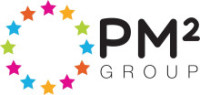 PM² Online Course
Developed by QRP in-house experts, our fully accredited PM² e-learning course has been taken from the official PM² syllabus and made into an interactive online training solution in order to prepare you for the PM² Foundation exam.
This course is based on the official Certified PM² Foundation exam by the PM² Group, and meets the exact standards and requirements of the Centre of Excellence in PM² (CoEPM²) of the European Commission.
Objectives:
Make effective use of PM² for the management of projects
Understand the implementation of core project management processes
Effectively use the PM² Artefacts for initiating, define the scope of a project and understand how to manage it
Understand key project planning tools and techniques
Understand project scheduling and estimating, including Gantt Charts and network diagrams
Understand project budgeting and cost management
Pass the PM² Foundation exam.
PM² e-learning: how does it work?
PM² Foundation Exam
The objective of the PM² Foundation exam is to verify the candidate has sufficient knowledge and understanding of the PM² Project Management Methodology.
75 minutes
100 questions
Objective Test Questions
70% pass mark
Closed book
The certification exam is executed by Van Haren Learning Solutions.
How to buy your PM² e-learning
Click on "Book now" to buy your e-learning! The exam is included in the price. You will have 12 months access to an online platform, where you can study for your exam. After buying your e-learning, you will receive an exam voucher and all the information for booking and passing your exam.
For our e-learning training course participants only need an Internet-capable PC, a reliable internet connection and an updated browser (such as Firefox, Chrome or Internet Explorer).
Do you want to receive more information on the PM² online course?
Just fill in the form below with all your questions and doubts about the solution or pricing. We'll help you choose the perfect training solution to suit your needs.