The Biggest Difference Between Project and Programme Management: Change or Stability?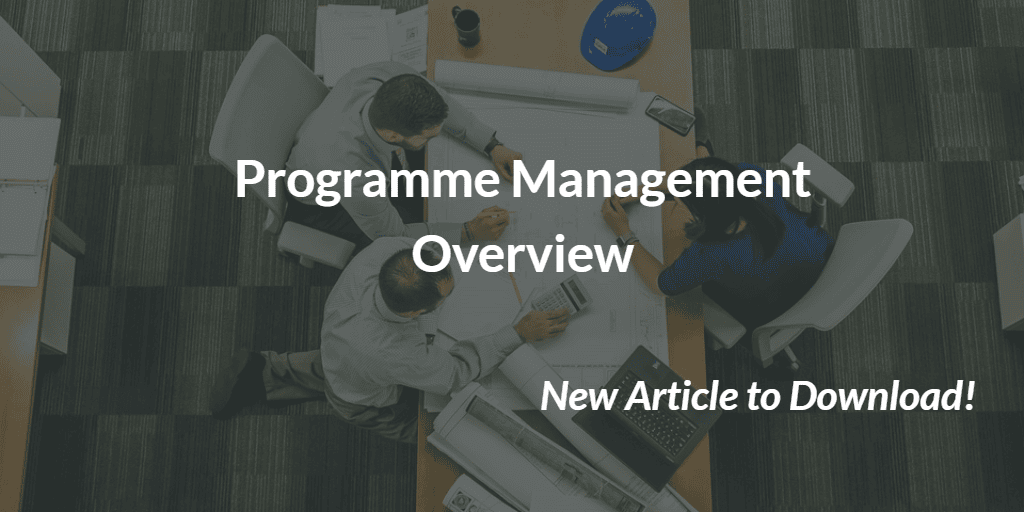 Programmes  are more than just just "bigger projects" and project and programme managers still truglle to bring awareness on this aspect of Programme Management. Programmes exist in the tension zone between:
the strategic direction of the organization,
the delivery of change capability by projects,
the need to maintain business performance and stability while realizing and exploiting the benefits from the investments.
A new article in our download section can help you understand more.
TITLE: Programme Management: a Basic Overview
ABOUT THE ARTICLE: A programme can be triggered in a number of ways; each will require different focus and intensity of resources and control. This white-paper explains the different types of Programmes, and hot to manage them to ensure the realization of business objectives.
Vision-led programmes that start with a clearly defined vision, have a top-down approach, and focus on strategic or innovative opportunity with radical transformation of business, culture or both.
Emergent programmes evolve from current uncoordinated initiatives, where there is recognition of the value of a joinedup approach with an emergent vision and end goal.
Compliance programmes can also be called 'must do' programmes. The organization has no choice but to change; for example, because of market forces or the potential negative impact of not changing.
The biggest difference with Project Management?
Unlike project management, which thrives on certainty, programme management recognizes and exploits the ambiguity. This is why is important to use a structured and well tested approach to Programme Management.
Programme Management and the Transformational Flow
Transformational flow is the term used to describe the lifecycle of the programme. 'Flow' reflects the evolving nature of the journey the programme takes and the adjustments that will need to be made.
ABOUT THE AUTHOR: Rod Sowden, from Aspire Europe Ltd, is lead author for the "Managing Successful Programmes" official handbook 2007 version and lead author and mentor for the 2011 version.
TO READ AND DOWNLOAD THE FULL ARTICLE: simply follow this link!