How to navigate the ITIL Intermediate certification path?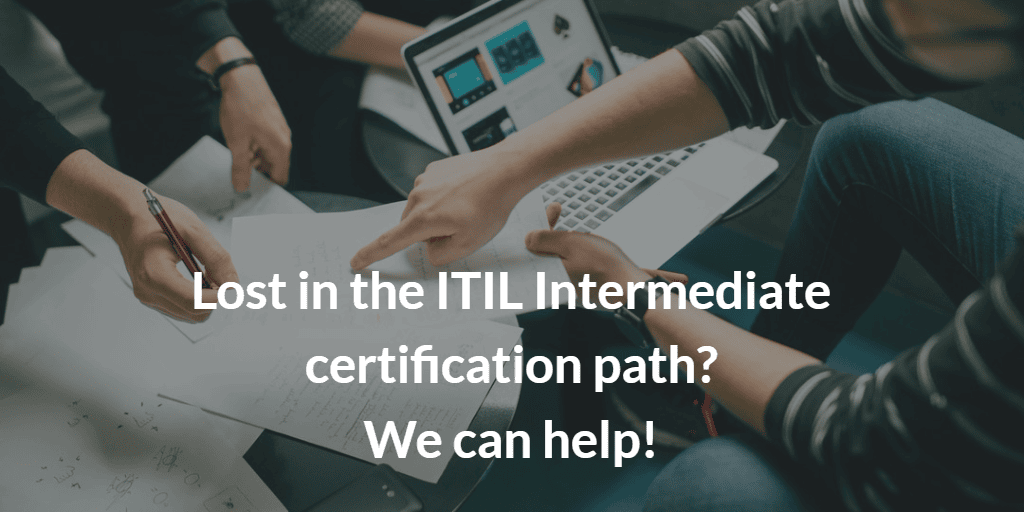 Many professionals already ITIL Foundation certified struggle in the selection of the next step in the ITIL Intermediate certification path. What is the next step to improve your IT service management skills? With the info and the guide below we want to explain in easy words the ITIL 4 certification path: the different options available, the credit system and the steps that will guide you to become ITIL Expert.
WHY CONTINUE YOUR TRAINING AFTER ITIL FOUNDATION?
While ITIL Foundation remains the core level, as it provides good preparation and insight into the relevant ITIL structure concepts in IT Service Management, the Intermediate Levels deepen specific concepts across the different phases or processes of the IT Service Management cycle.
Depending on the needs of the candidates, their activities or their position, some specific Intermediate levels can improve professional skills and help them become more competitive.
WHAT ABOUT THE ITIL INTERMEDIATE LEVELS?
To start off it is very important to underline that all ITIL Intermediate certifications are available ONLY to ITIL Foundation certified professionals. In other words, ITIL Foundation certificate is the prerequisite in order to enter any intermediate level.
Secondly, the ITIL Intermediate levels are divided into two so-called streams. ITIL Managing Professional, which consists of four modules and ITIL Strategic leader, which consists of two modules.
The ITIL Managing Professional Stream modules are relevant for IT practitioners working within technology and digital teams across business. The Managing Professional (MP) stream provides practical and technical knowledge about how to run successful IT-enabled services, teams and workflows
The ITIL Managing Professional Stream modules are:
On the other hand, the ITIL Strategic Leader modules recognize the value of ITIL, not just for IT operations, but for all digitally-enabled services. Becoming an ITIL SL demonstrates that the individual has a clear understanding of how IT influences and directs business strategy.
The ITIL Strategic Leader modules are:
What is ITIL 
ITIL is the most widely accepted approach to IT Service Management in the world, and is used globally by millions of practitioners.
For over 25 years, ITIL has been providing organisations with a practical guidance to improve IT services. ITIL is fundamental to businesses, enables transformation and helps organisations realize value.
The last version of the framework, ITIL 4, is built on established ITSM practices and expands itself to the wider context of customer experience, value streams and digital transformation, as well as embracing new ways of working, such as Lean, Agile, and DevOps.
ITIL 4 provides a practical and flexible basis to support organisations on their journey to the new world of digital transformation. ITIL provides an end-to-end IT/digital operating model for the delivery and operation of tech-enabled products and services and enables IT teams to continue to play a crucial role in wider business strategy.
The ITIL Certification Scheme exists of four certification levels; ITIL Foundation, ITIL Managing Professional, ITIL Strategic Leader and ITIL Master. See the image below for an overview of the ITIL 4 Certification Scheme.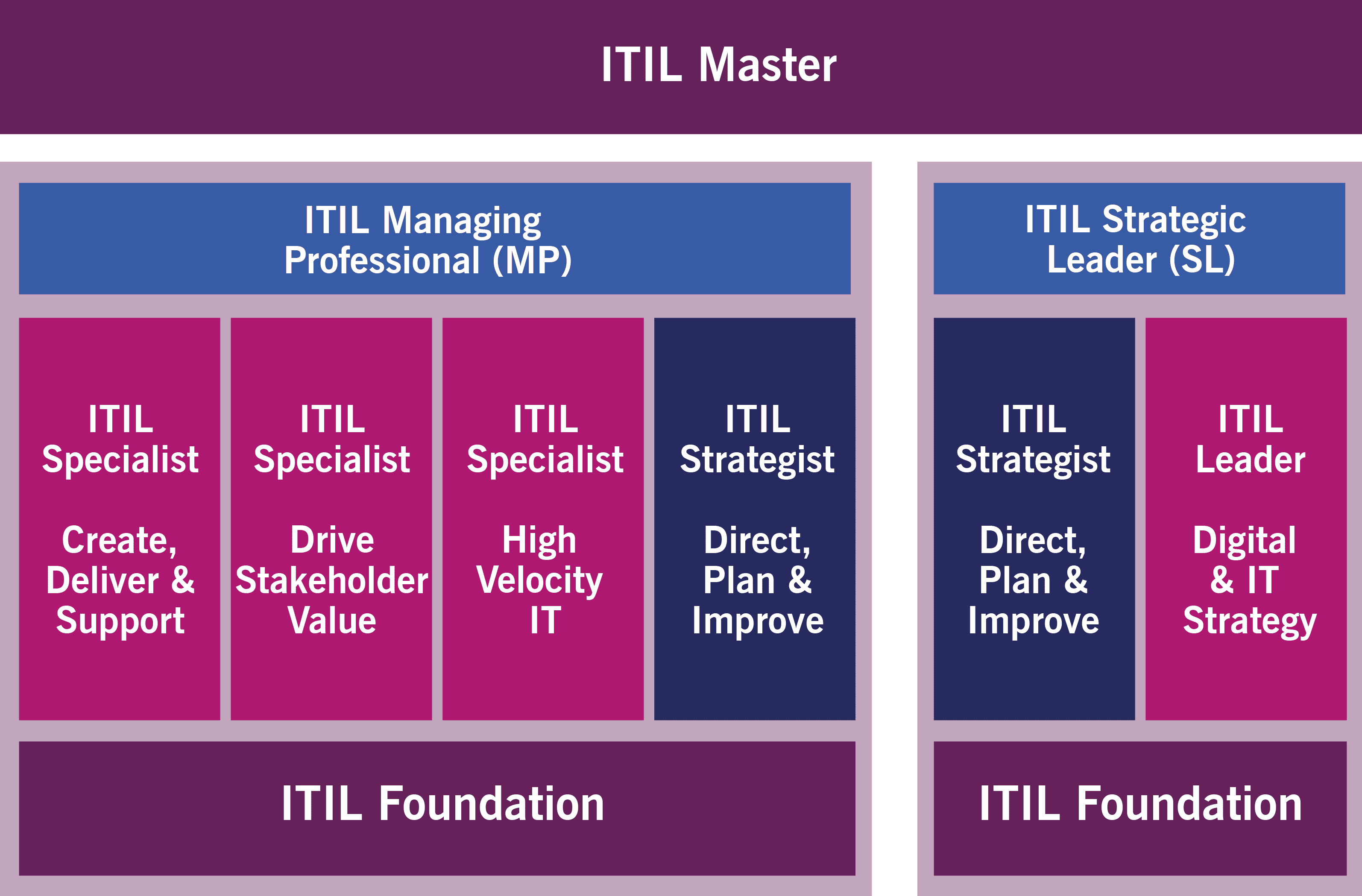 Source: Axelos
WANT EXTRA INFO ON ITIL 4?
Get all the info on the latest version of ITIL by visiting this page.
Feel free to get in touch, we will ask our ITIL trainer to help you identify your next step!