QRP is a PMI Authorized Training Partner (ATP)!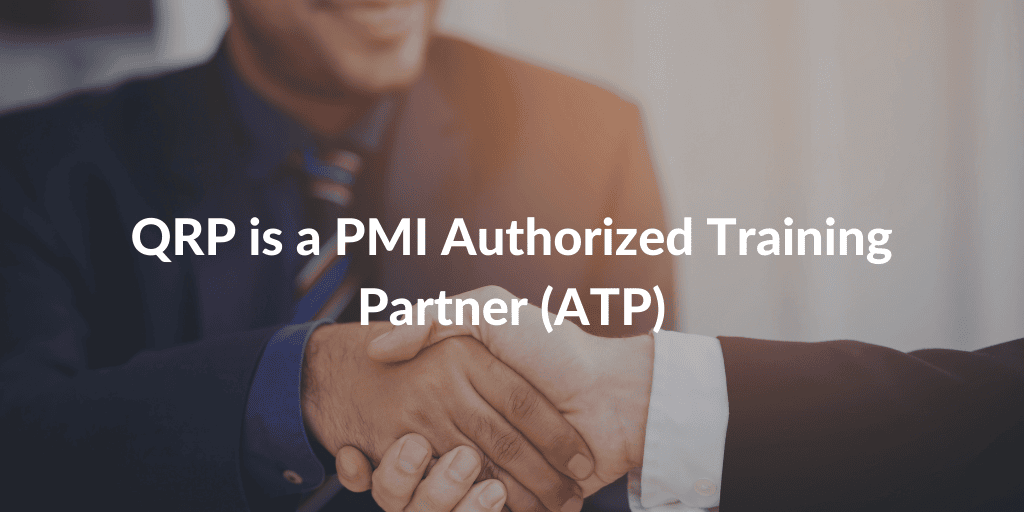 Preparing for the PMP® exam is not an easy task. It requires commitment and dedication, plus you have to choose the right training provider.
The training provider will prepare you for the exam and will enable you to successfully submit your exam application. Indeed, in order to apply for the PMP exam, you should prove you completed 35 hours of project management training.
Why QRP?
QRP is a PMI Authorized Training Partner (ATP). To maintain this designation, we must continuously meet rigorous standards for quality and effectiveness. As ATP we completed the PMI Train the Trainer – PMP Exam Prep® program and we use PMI-developed training course content.
Training with an Authorized Partner will ensure you are trained:
By an organization you can trust
With high-quality PMI-developed course content
By PMI-approved instructors
What you can expect from us:
Quality training
Licensed content for Project Management Professional (PMP)®
Online learning assets like quizzes, knowledge checks and videos
Trainers with a badge that shows they are PMI-approved instructors
Assistance from the trainer for the exam subscription
PMBOK (last edition)
Still in doubt?
QRP aims to develop professionals, but we also constantly develop ourselves. That means that we constantly aim to offer the best service to our customers. As ATP of PMI we are able to offer you the a top of the notch training course. We will guide you in getting your PMP certification by:
Our PMP courses include the PMBoK (Project Management body of Knowledge) in its last edition (6th edition for now, 7th edition as soon as it will be launched) which represents good practice for most projects most of the time.
Any PDU claim made against a course delivered by QRP will automatically be accepted by PMI without audit.
You can choose between different course formats: we offer classroom, virtual and corporate training.
QRP has 20 years' experience delivering Project Management training across the world.
Our trainers are carefully selected from our specialized network. Most trainers are accredited on multiple Best Practices.
We continually develop challenging content and events about PMP and related practices in order to shine a different light on the course material and increase peer-to-peer learning and widen your PM horizon. Register here for our upcoming panel discussion about PMP related practices.
QRP offers classroom, virtual and corporate training. Visit our PMP exam preparation course page to know all details! For any questions, feel free to contact us directly.